We have had a few computer problems - hopefully to be fixed soon. I am able to get on today for some reason so I wanted to post an update on Alexis' first FLIGHT!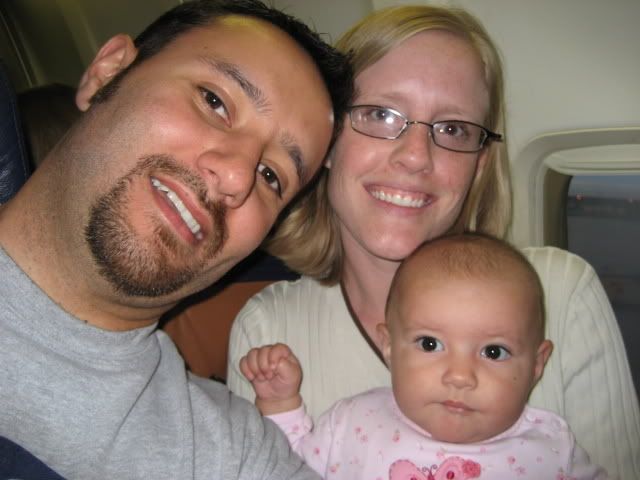 We went to Philly for Easter to visit Aunt Lori and Uncle JJ. Alexis did really well on the flight there she was so excited to check everything and everyone out. She made friends with the lady sitting next to Eddie (she didnt seem to mind) she even held Alexis for a little bit. It was a 2 hour flight after about an hour and a half of Lexi up & down standing, sitting they announced we were starting our decent - then Lexi fell asleep - at least we got 15 minutes of rest :) The flight back was another story - Lexi was so worn out she sleep the whole time.

We had a great time in Philly - we also spent Friday in NY. Lexi is such a trooper she hung out in the baby bjorn all day with Papi and LOVED it. She was off and on the tour bus, rode on a train and didnt complain all day.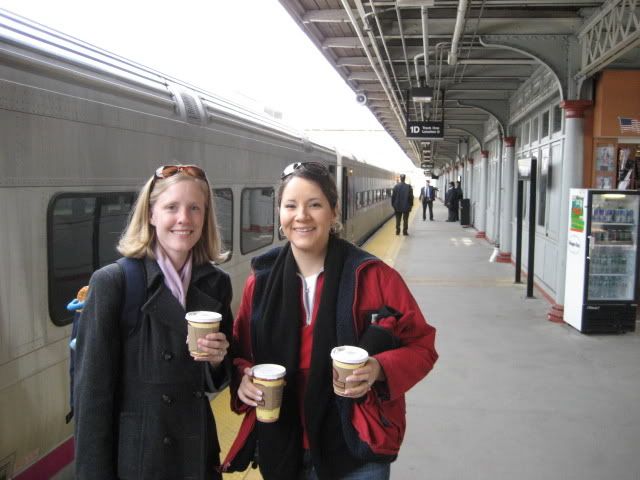 Thanks Aunt Lori & Uncle JJ for having us. We enjoyed spending time with you!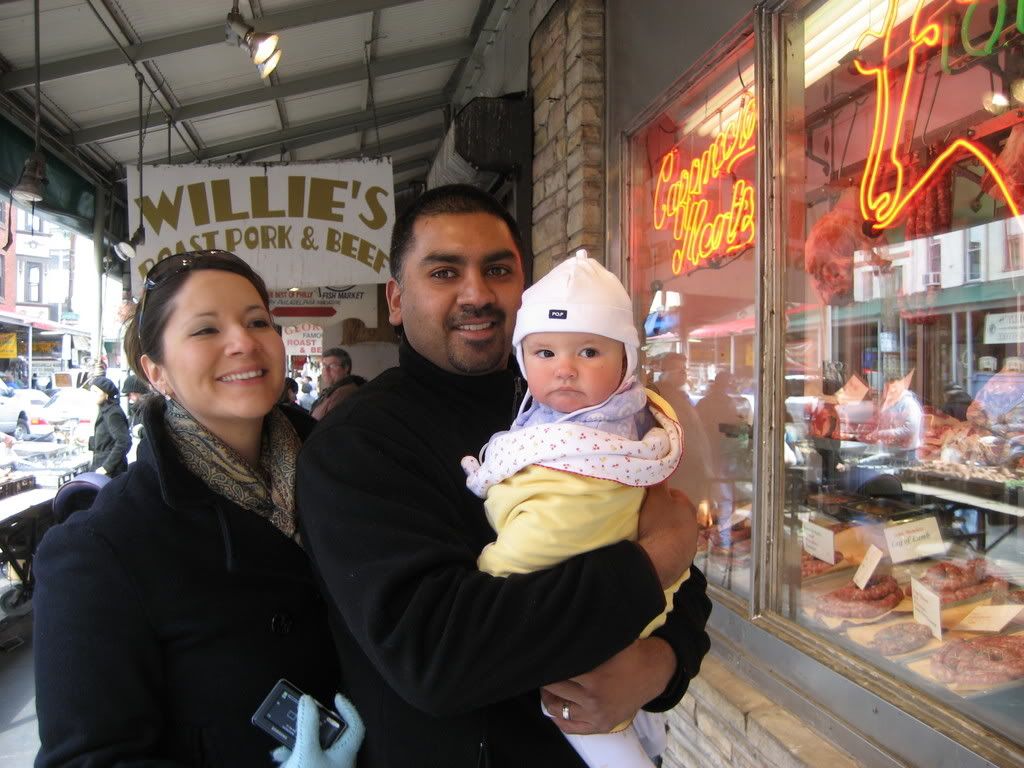 Easter pictures will be posted next....